Services
Consultative Services
Our team has extensive telemedicine program experience and can help you in all areas of network design, program development and implementation.
Equipment Sourcing and Setup
GPT's team of experts can support you in sourcing the right equipment to ensure you have all the tools to successfully execute your telemedicine program. Our services also include helping to setup the equipment within your clinic, hospital or organization.
As a nonprofit organization, Global Partnership for Telehealth is often able to sell telehealth equipment at much more cost-effective pricing. Come to us first for your telehealth equipment needs.
Training
Our team has implemented telemedicine programs throughout the world and can train your team on all aspects of executing a successful telemedicine program. Through hands on in person trainings and virtual training techniques, GPT is able to assist your program in its infancy stages through the successful implementation of your telemedicine clinic.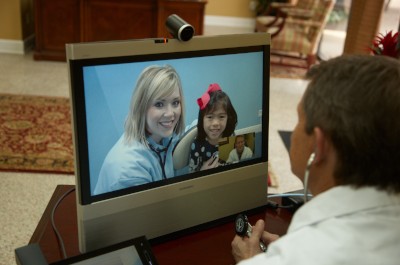 Call 866-754-4325 for pricing on consultative services, equipment, and training.
---